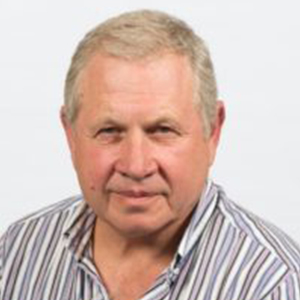 Eddy Neilson
Chairman, Education and Finance Officer
Master Mariner, Mr Eddy Neilson (FICS), Eddy became a member of the ICS in 1994 and has since been a promoted to a Fellow.
He has spent 11 years at sea, attaining his master foreign going certificate, thereafter 11 years at Grindrod/Unicorn and has since run his own shipping business for the last 20 years.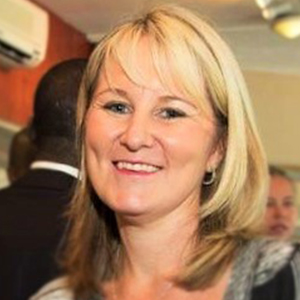 Catherine Moodie
 Vice-Chairman, Education and Finance Officer
Catherine Moodie (MICS) has been elected as the Vice Chairman and Education Officer for the South African branch of the ICS.  Catherine started her shipping career in Richards Bay in 1998 as an Operations secretary and has worked in various roles within the maritime industry.  She has a Diploma in Financial Management, a BComm in Transport and Logistics and completed the ICS Qualifying Exams with the Award for Highest Achievement for Economics of Sea Transport.  Catherine became an ICS member in 2004.
Catherine travelled and worked in the United Kingdom for twelve years gaining experience in marketing, chartering, ships agency, turnkey logistics solutions, marine insurance, crew contracts and HR support. In 2012 Catherine returned to South Africa and joined Sturrock Grindrod Maritime.
Catherine tutors the subjects Liner Trades and Logistics and Multi-modal Transport.

Phillipa Malherbe
After attaining her B Comm (Accounts, Business Information Systems & Economics), Philippa worked abroad for 6 years. Upon returning to Durban she joined Grindrod's Trading division as a Financial Accountant. She later transferred to a Management Accountant role in the shipping division and then took an opportunity to join the operations team.
Philippa began and completed the MICS within 6 months of joining operations, achieving several subject prizes & being awarded joint top student. She is enjoying working as an Operations Executive and is using her extensive business process re-engineering & system implementation experience to continue to refine business processes in the workplace. She is married to Jeremy and recently had their first child.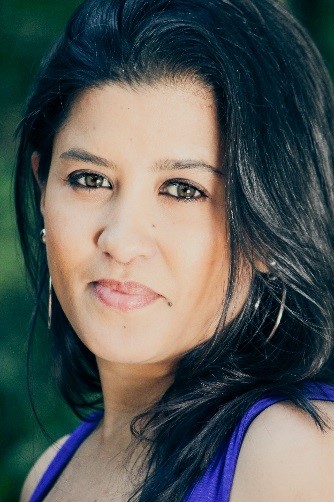 Tanya Henry
I completed the ICS qualifying exams in 2011 after having been awarded best South African candidate for Foundation Diploma (2010), Shipping Business (2011), Ships Operations and Management (2011), 1st  Year Professional Qualifying Exams (2011), Most Subjects with the Highest Marks (2011), Shipping Law (2014), Marine Insurance (2014) and best International Candidate for Dry Cargo Chartering (2010) and Marine Insurance (2014).
I am currently in the process of completing my dissertation (Do Electronic Bills of Lading alleviate risks associated with the use of Maritime Letters of Indemnity) as the final step for my post-graduate degree (Master of Commerce – Maritime Studies).
I am currently employed in post-fixture operations in the dry bulk sector and was promoted to Fellow in 2017.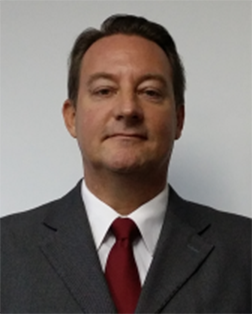 Dean Fraser
Dean started his shipping career in 1990 and has been a member of the ICS since 2006. He was inducted as a Fellow to the Institute in 2009 by Controlling Council in London and has also been a Tutor since then, specializing in subjects such as, Port Agency, Introduction to Shipping, Dry Cargo Chartering and Ship Operations and Management.
He has also attained certification courses for Dangerous Goods Cargoes, (by DNV), Port & Terminal Logistics and Understanding Shipping. He has predominantly worked in the bulk and break-bulk sectors but has also been subjected to the Tanker, Container and Project/Heavy Lift trades throughout his career.
Dean currently works for a large multi-national, Ships Service Company, with a global footprint of some 300 offices in 68 countries.

Malte Kersten
Malte started his shipping career in Germany and holds two German Shipping degrees, became an Officer in the German Navy, then studied membership exams with 'The Institute of Chartered Shipbrokers' and 'The Chartered Institute of Transport'.
He held various management positions in shipping companies up to director level and successfully set-up a whole new agency network for an international shipping line in southern Africa. Currently Malte is the CEO of 'Polaris Ship Agencies (PTY) Ltd.'.
Being the Chairman of the Board of Directors of SAASOA, the 'South African Associating of Ship Operators and Agents' he is representing all international shipping lines and agents active in the southern African Maritime Industry. He is also a Director of the 'eThekwini Maritime Cluster', the first Maritime Cluster in South Africa and a Director of the local German School in Durban. So Malte has vast connections and interactions with Government, State owned entities and other maritime stakeholders.
Privately he is a Yachtsman with a passion for the sea…

Tony Norton (FICS)
Sub Committee: BVC, Ethics & Discipline
Tony is a director at ENS (Edward Nathan Sonnenbergs), and has 26 years of experience as a shipping and logistics attorney specialising in maritime law. He has been a member of the Maritime Law Association of South Africa for 27 years, two as president. He is a Fellow of the Institute of Chartered Shipbrokers and has been Chairman of the South African Branch. He has been chairperson of the National Port Users Forum, an association of trade associations in the broader shipping industry. He has also lectured and spoken on Maritime Law and Commodity Trading matters at various seminars and forums. He is married to Lynn and enjoys outings with his family as well as reading and relaxing.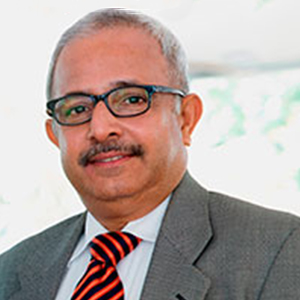 Sumit Banerjee (MICS)
Master of Business Administration and Master of Commerce
Over 30 years of work experience in various industries and in various countries in the Middle East, Red Sea region and African continent besides India – his home country. Presently based in South Africa holding the top position of an international group covering almost all facets of shipping and logistics.
He holds two post graduate degrees – Master of Business Administration and Master of Commerce. Also holds a degree in Law and other qualifications in Sales, Marketing and General Management.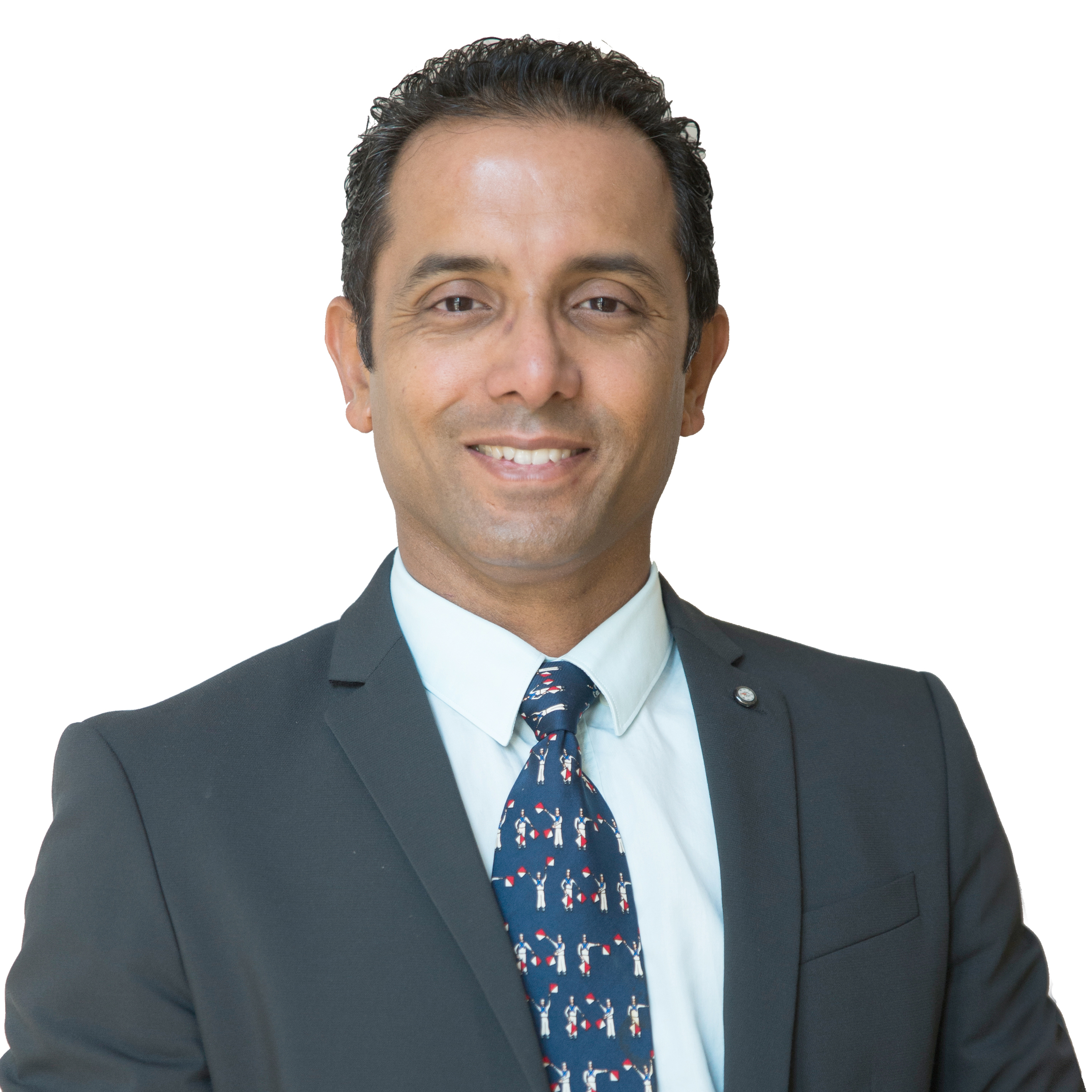 Hariesh Manaadiar
SA Branch Committee Portfolio: JHB Chapter Head
Hariesh has been in the shipping and freight industry for over a quarter of a century and has worked in several sectors covering clearing and forwarding, vessel operations, stowage planning, equipment control, sales and marketing and management.
Hariesh is passionate about training and mentoring people in the shipping and freight industry as well as youth development. He shares his extensive knowledge and experience through his award winning Shipping and Freight Resource blog, an educational blog aimed at piquing the interest of newcomers to join the industry.

Amanda Harrison (MICS)
SA Branch Committee Portfolio: Richards Bay Chapter Head
Amanda has spent the last 15 years involved in the maritime industry. Having worked her way through the ranks within the Ships Agency business, Amanda is now actively involved in the day to day operations at D and A Shipping Richards Bay, where she has spent the last 5 years. She completed ICS Qualifying exams in 2009. In her spare time, Amanda enjoys walking, mountain biking & spending time with her family.

Mahendra (Bobby) Ramphul (FICS)
MBA ( Maritime Management) – Australian Maritime College.
Bobby has more than 20 years experience in the commercial shipping environment and is currently the Operations Manager of the Mauritius Shipping Corporation Ltd (MSCL) based in Port Louis, Mauritius.
Theo Scholiadis
MSc Shipping, Trade & Transport – University of the Aegean (Greece), ICS Cape Town Chapter Head.
Currently the Managing Director of bluVerve Maritime Software, Theo has been in the maritime industry for 12 years. Having studied a Bachelor of Business Science (specialised in Computer Science) at the University of Cape Town, and then a Masters in Shipping, Trade & Transport at the University of the Aegean in Greece, he has worked as a Sale & Purchase broker for Cotzias Shipbrokers and Intermodal Shipbrokers, as well as a software developer for Fortune Technologies, writing software tailored to ship-owning companies. Currently he runs a software company that specialises in the maritime industry.
Glynis McGrath      –       Branch Manager
Trishelle Budhoo     –      Administration Officer